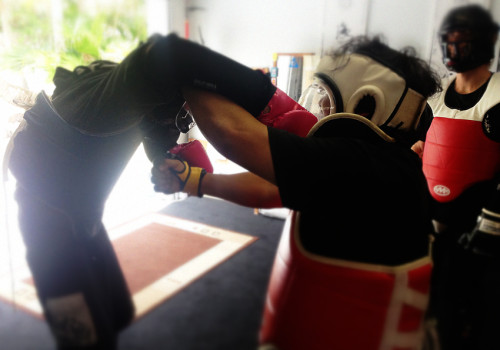 Learn Simple & Effective Self Defense in a Friendly, Family Atmosphere
Coolum Wing Chun is proud to pass on authentic Wing Chun kung-fu. We provide a friendly, family atmosphere on Queensland's Sunshine Coast in which to learn this unique martial art philosophy.
Wing Chun is unique in that it is based on developing "thought force" (or intent), and combining this with relaxation and proper body structure to provide a powerful and effective means of self defense. There is an emphasis on relaxation of the muscles to allow one's body and skeletal structure to withstand great force as well as deal with attacks more freely and easily. Thus there is little to no emphasis placed on brute force or strength, and great emphasis placed on technique and principles of movement.
Wing Chun is a true martial art with ever increasing levels of depth depending on the skill of the student. It is based on technique, but more importantly,  has underlying philosphies based on science, simplicity and directness. We are sure that once you experience this style of Wing Chun for yourself, you will be hooked for a long time to come.
Contact Instructor Stu Leake today to arrange your Free Introductory Lesson, and find more information and the benefits of Wing Chun below. We look forward to helping you on your journey!